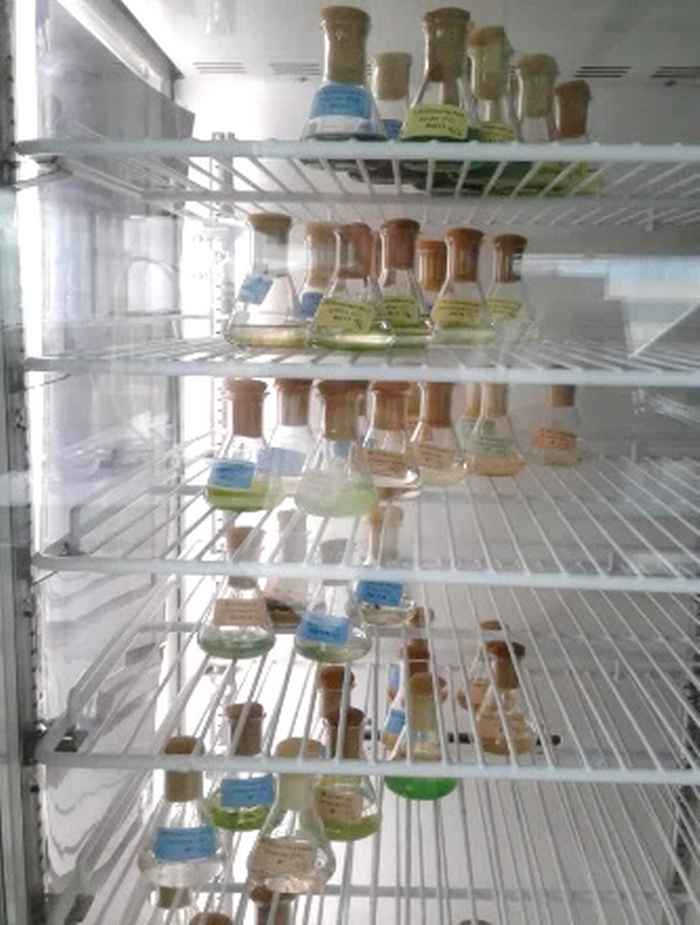 The AME algae culture collection exits of fresh water and of some marine species. The collection is regularly transferred into new medium, in order to keep the species in good growing condition.
Applications
Experiments with batch and continuous cultures.
For education
Species are also delivered to other institutes.
The collection exists of 3 subcollections:
Culture collection at room temperature
Collection 12 0 C under low light
Axenic collection
- This collection is used for experiments where axenic cultures are essential.

Dr. J.M. (Merijn) Schuurmans
Faculty of Science
Institute for Biodiversity and Ecosystem Dynamics