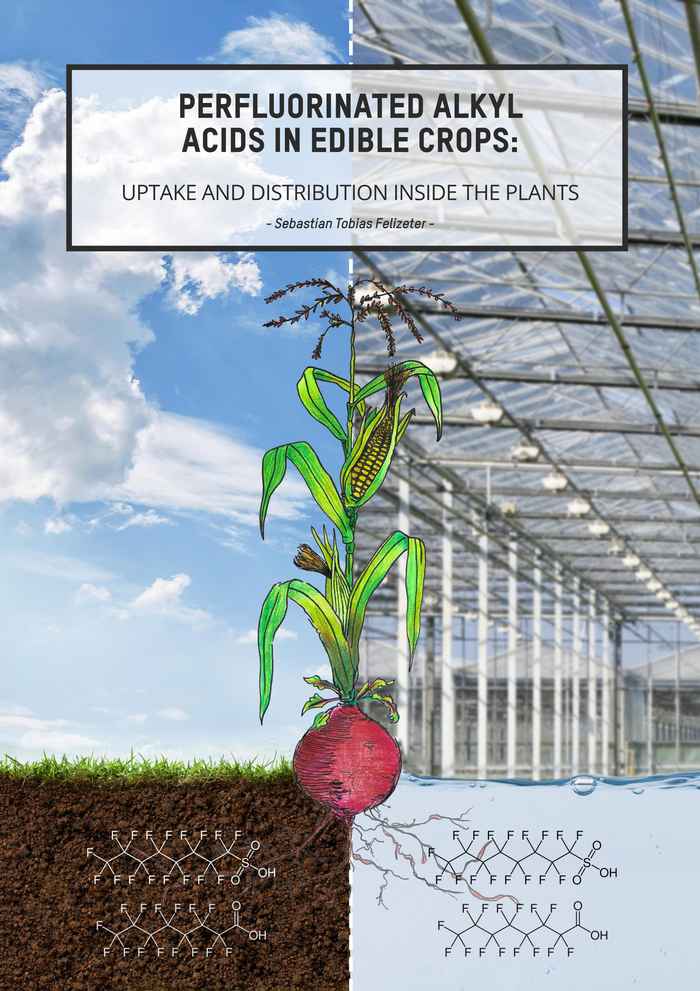 Geperfluoreerde alkylzuren in eetbare gewassen
This thesis investigates the uptake of perfluorinated alkyl acids (PFAAs) by edible crops. PFAAs are environmental contaminants of concern, also known as "forever chemicals" due to their extremely high persistency. Lettuce, tomato, cabbage and zucchini plants were grown hydroponically in a greenhouse. They were exposed to 14 perfluorinated alkyl acids (PFAAs) at four different concentrations via the nutrient solution.
In a second experimental setup four crops with different edible plant parts (radish, lettuce, pea and maize) were grown in outdoor lysimeters in soil spiked with 13 perfluorinated alkyl acids (PFAAs) at 4 different levels.
At maturity the plants were harvested, and the roots, stems, leaves, twigs (where applicable), and edible parts were analyzed separately. Uptake and transfer factors were calculated for all plant parts to assess PFAA translocation and distribution within the plants. Edible part/soil concentration factors ranged over seven orders of magnitude and decreased strongly with increasing PFAA chain length.
The PFAAs were taken up with the transpiration stream and accumulated primarily in the leaves. Although some systematic differences were observed, overall their uptake from nutrient solution to roots and their further distribution within the plants were similar between plant species and among PFAAs.
The results presented in this thesis show that uptake of PFAAs by plants is a viable route to get in the human food chain and that root vegetables pose the highest risk for human exposure to long chained PFAAs, while leafy vegetables pose the highest risk for human exposure to short and mid-chain PFAAs.