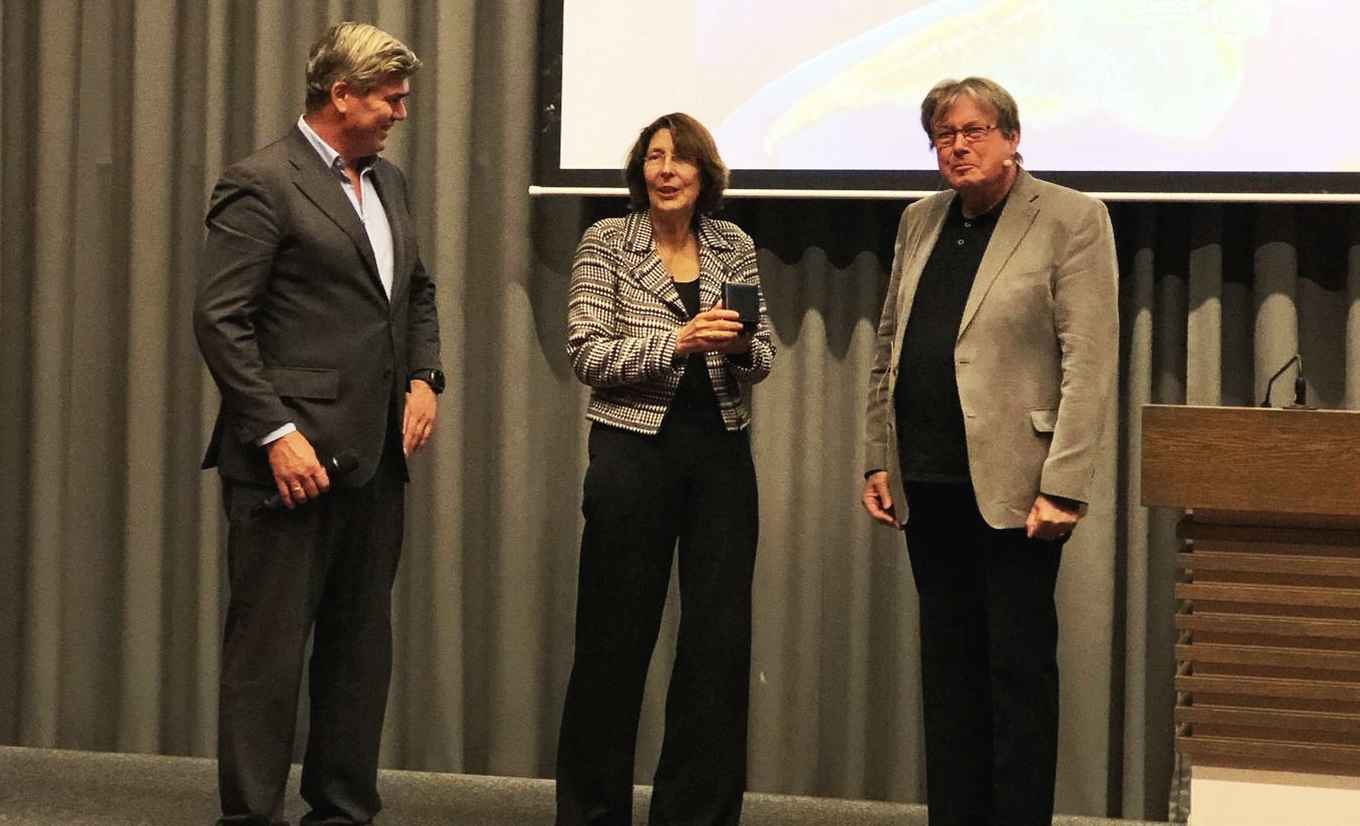 At the ceremony colleague Henry Hooghiemstra introduced Carina Hoorn and her accomplishments in the field of ecosystem and landscape dynamics. She worked since the nineties on the natural history of the Amazon region and its seaward extension, the Amazon Fan. `She studied the Neogene sediments in western Amazonia. Her most substantial contributions were to have identified the crucial role of Andean uplift in drainage reconfigurations in northern South America, and the extent of marine incursions in the Amazonian heartland during the Neogene,' says Hooghiemstra, professor at the Institute for Biodiversity and Ecosystem Dynamics.
Carina's ideas on the relationship between mountain building, climate and levels of biodiversity also developed rapidly. Hooghiemstra: 'At first account Biodiversity from mountain building was published in 2013 in Nature Geoscience. To be followed in 2018 by another paper in Nature Geoscience entitled Geological and climatic influences on mountain biodiversity with Alexandre Antonelli and colleagues. Carina showed that geological input is fundamental for evidence-based scenarios how past environments and biodiversity had developed on long time scales.' her work has had extensive follow up and inspired new research projects in and outside South America. And last but not least Carina is coordinator of the Working Group on Geology and geodiversity of the Amazon of the Science Panel for the Amazon.
Van Waterschoot van der Gracht
This award of the Royal Geological and Mining Society of the Netherlands (KNGMG) is named after lawyer and geologist Van Waterschoot van der Gracht (1873-1943), founder of the KNGMG. He was director of the office later named the Dutch Geological Survey from 1905 to 1915. He was also among the founders of the American Association of Petroleum Geologists (AAPG).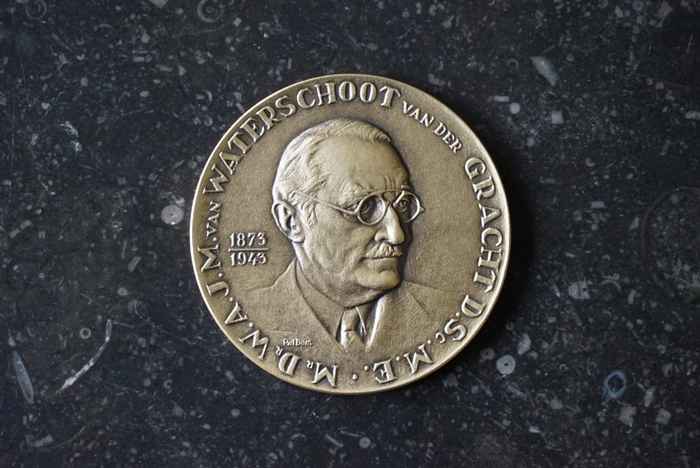 Up to the 1950s palynologists in the Netherlands were organized in Royal Netherlands Botanical Society (KNBV) but in the 1960s palynologists moved to earth-sciences and founded their own (Dutch) Palynological Society. In those years palynologists had expanded their work as biostratigraphers in oil exploration and this triggered the move from botany to earth-sciences. It also explains why ecology and paleoecology developed separately, today a much-regretted development.
Carina's line of research is bringing these disciplines together and clearly shows the potential of more collaboration between paleoecologists, geologists and evolutionary ecologists.
This annual award was established in 1951. The first woman to receive the 'van Waterschoot van der Gracht Award' was Dr. Saskia Jelgersma (in 1997); she was globally known for her sea level reconstructions. Carina is the second woman to receive this award.
Read more
More information at the website of KNGMG
Amazonia Through Time: Andean Uplift, Climate Change, Landscape Evolution, and Biodiversity (2010)
by C. Hoorn, F. P. Wesselingh, H. ter Steege, M. A. Bermudez, A. Mora, J. Sevink, I. Sanmartín, A. Sanchez-Meseguer, C. L. Anderson, J. P. Figueiredo, C. Jaramillo, D. Riff, F. R. Negri, H. Hooghiemstra, J. Lundberg, T. Stadler, T. Särkinen and A. Antonelli
Read the article

Mountains, Climate and Biodiversity (2018)
by Carina Hoorn (Editor), Allison Perrigo (Editor) and Alexandre Antonelli (Editor)
Read/order the book
Why mountains matter for biodiversity (2019)
by Allison Perrigo, Carina Hoorn and Alexandre Antonelli
Read the article