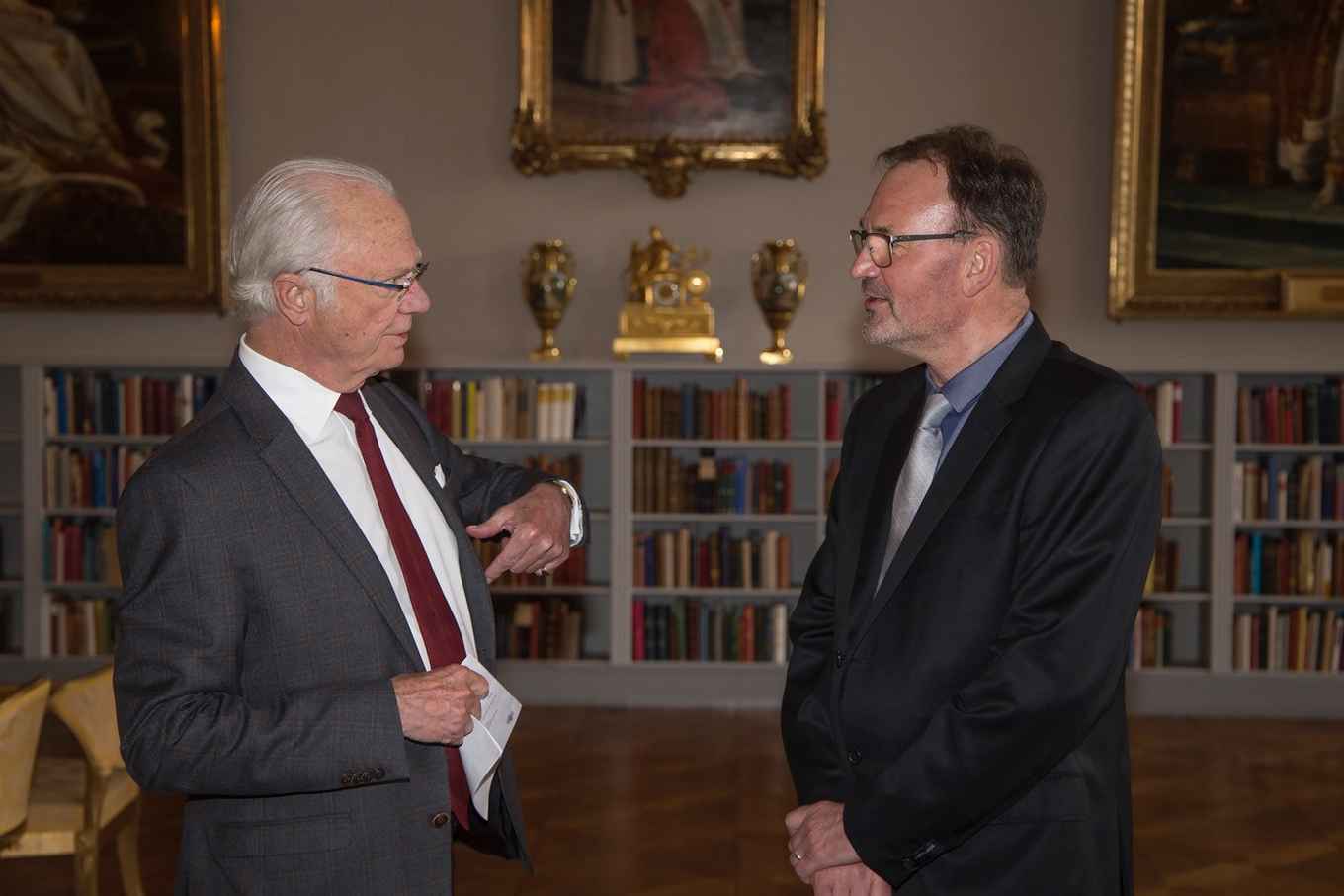 King Carl XVI Gustaf´s Professorship
Professor in Theoretical Ecology André de Roos is a world-leading authority in theoretical ecology, in particular the study of the dynamics of food webs and ecosystems based on individual life histories. His work is innovative from a mathematical/methodological perspective and ground-breaking from an ecological and environmental science perspective. The King Carl XVI Gustaf´s Professorship is part of The King Carl XVI Gustaf 50th Anniversary Fund for Science, Technology and Environment that was founded in 1996 to celebrate the 50th birthday of the Swedish King. More information on the research and professorship can be found here.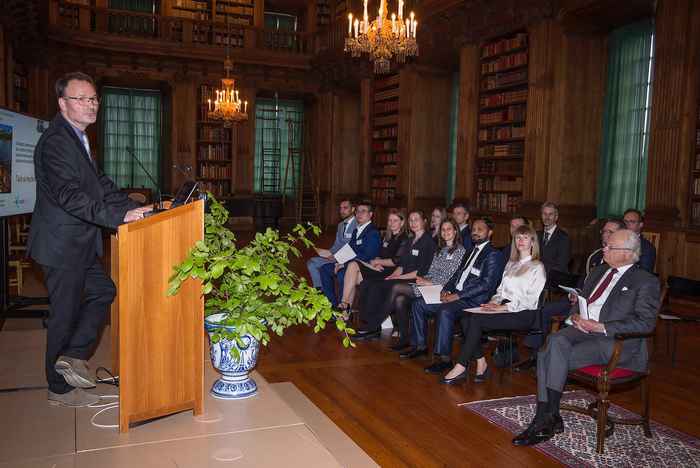 The Bernadotte library
On May 25th De Roos had the opportunity to present his work to the Swedish King Carl XVI Gustaf. The lecture took place in the beautiful setting of the Bernadotte library at the Royal Palace in Stockholm. The Bernadotte library contains an extensive collection of over 10.000 books that belonged to current and past kings and queens of Sweden.