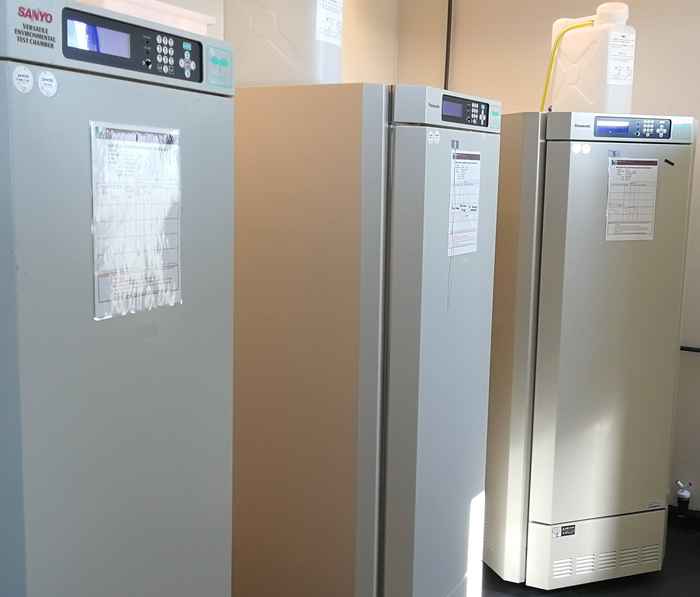 Climate cabinets
In total we have 14 MLR-352H-PE versatile Environmental Test Chambers and 3 MIR-254-PE Cooled incubators (PHCBI, formally known as Sanyo/Panasonic). These climate cabinets can be used for small scale experiments, seed germination and plant- and animal culturing.
Organization
Three technicians are dedicated to the climate chambers and insect culture facilities; Taymaz Azarno, Dennis van Veldhuizen and Lin Dong. They are responsible for the climate chambers, moth lab and Thrips & mite labs respectively.
Moreover, they regularly assist in a wide range of projects and courses of Bachelor and Master students.
Contact information
You can contact us if you are a permanent IBED staff member and you or your students are planning to undertake a project for which you need space in a climatized facility.
Please contact us ahead of time!