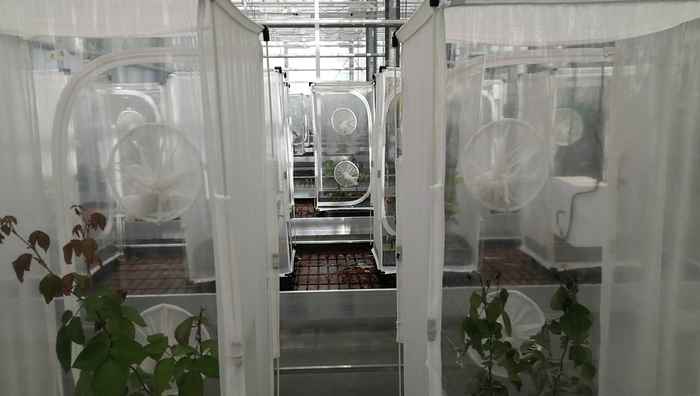 Greenhouse
The greenhouse was opened in 2006 and is used by IBED and SILS. The greenhouse offers excellent conditions for research, and contains many independent units, partly fully climatized, and with the legal permits to do research on genetically modified plants. Also, there are compartments designated for conducting controlled experiments with herbivores.
Organization
Three technicians are dedicated to the climate chambers and insect culture facilities; Taymaz Azarno, Dennis van Veldhuizen and Lin Dong. They are responsible for the climate chambers, moth lab and Thrips&mite labs respectively.
Moreover, they regularly assist in a wide range of projects and courses of Bachelor and Master students.
Contact information
You can contact us if you are a permanent IBED staff member and you or your students are planning to undertake a project for which you need space in a climatized facility.
Please contact us ahead of time!