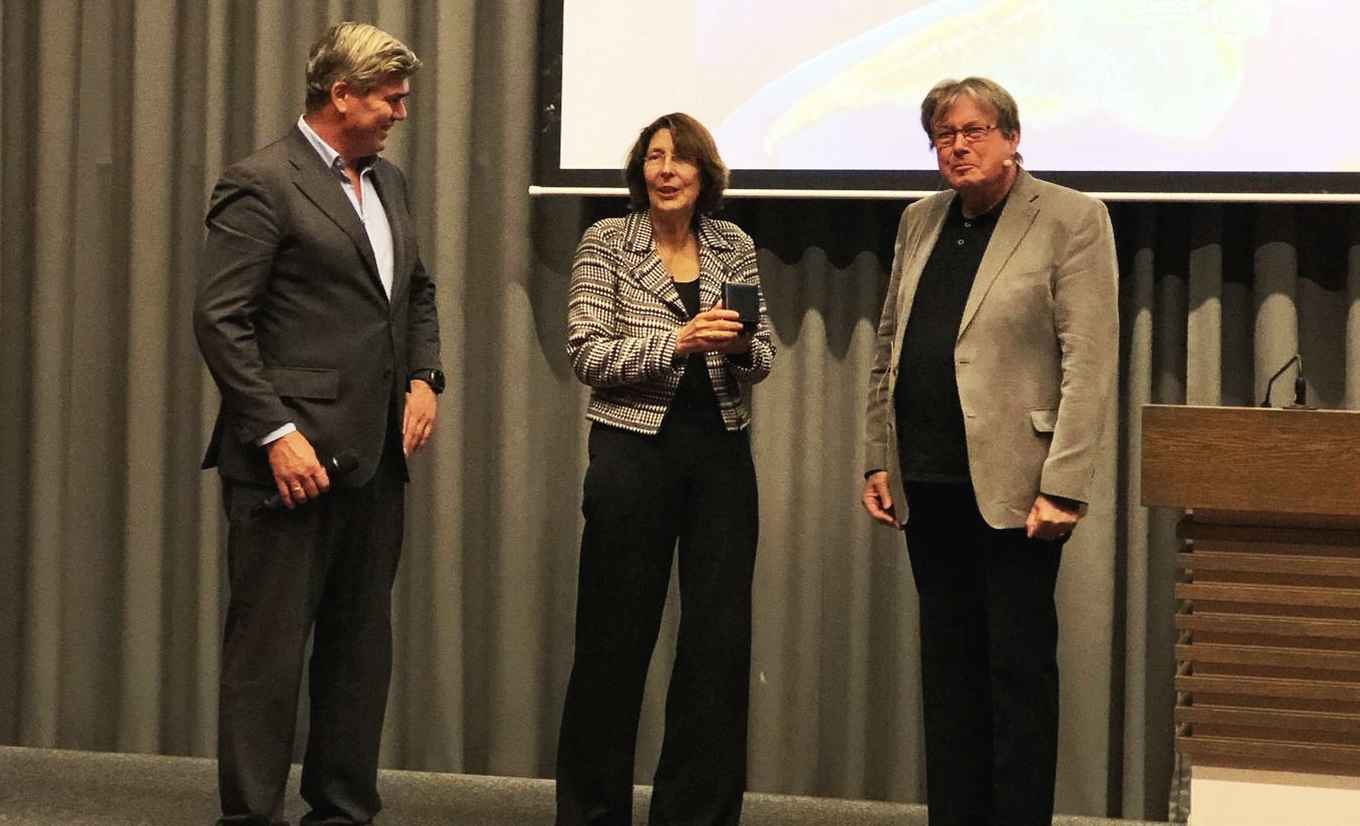 Tijdens de plechtigheid introduceerde collega Henry Hooghiemstra Carina Hoorn en haar verdiensten op het gebied van ecosysteem- en landschapsdynamica. Zij werkt al sinds de jaren negentig aan de natuurlijke historie van het Amazonegebied en zijn geleidelijke zeewaartse uitbreiding, de Amazon Fan. Zij bestudeerde de Neogene sedimenten in het westelijke Amazonegebied. Haar belangrijkste bijdragen waren de identificatie van de cruciale rol van de opheffing van de Andes in de herconfiguraties van de afwatering in het noorden van Zuid-Amerika, en de omvang van het binnendringen van de zee in het Amazonegebied tijdens het Neogeen,' zegt Hooghiemstra, hoogleraar aan het Instituut voor Biodiversiteit en Ecosysteem Dynamica.
Ook Carina's ideeën over de relatie tussen gebergtevorming, klimaat en biodiversiteitsniveaus ontwikkelden zich snel. Hooghiemstra: 'In eerste instantie verscheen Biodiversity from mountain building in 2013 in Nature Geoscience. In 2018 volgde nog een paper in Nature Geoscience getiteld Geological and climatic influences on mountain biodiversity met Alexandre Antonelli en collega's. Carina toonde aan dat geologische input van fundamenteel belang is voor evidence-based scenario's hoe vroegere omgevingen en biodiversiteit zich op lange tijdschalen hadden ontwikkeld.' haar werk heeft uitgebreide navolging gekregen en ga inspiratie voor nieuwe onderzoeksprojecten in en buiten Zuid-Amerika. En tenslotte is Carina coördinator van de Werkgroep Geology and geodiversity of the Amazon van het Science Panel for the Amazon.
Van Waterschoot van der Gracht
Deze onderscheiding van de Koninklijke Nederlandse Geologisch en Mijnbouwkundig Genootschap (KNGMG) is genoemd naar jurist en geoloog Van Waterschoot van der Gracht (1873-1943), oprichter van de KNGMG. Hij was van 1905 tot 1915 directeur van het bureau dat later de Nederlandse Geologische Dienst werd genoemd. Hij behoorde ook tot de oprichters van de American Association of Petroleum Geologists (AAPG).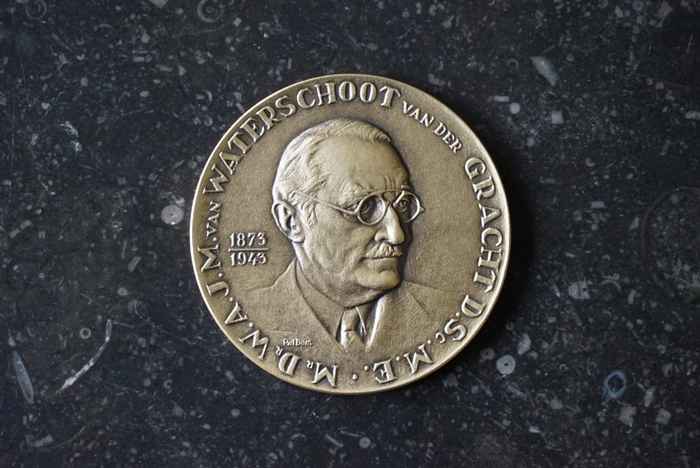 Tot de jaren vijftig van de vorige eeuw waren palynologen (onderzoekers van pollen en microfossielen) in Nederland georganiseerd in de Koninklijke Nederlandse Botanische Vereniging (KNBV), maar in de jaren zestig verschoven palynologen naar de aardwetenschappen en richtten hun eigen (Nederlandse) Palynologische Vereniging op. In die jaren hadden palynologen hun werk als biostratigrafen uitgebreid naar de olie-exploratie en dit veroorzaakte de overstap van plantkunde naar aardwetenschappen. Dit verklaart ook waarom ecologie en paleoecologie zich gescheiden ontwikkelden, een ontwikkeling die vandaag de dag zeer betreurd wordt.
Carina's onderzoekslijn brengt deze disciplines samen en toont duidelijk het potentieel aan van meer samenwerking tussen paleoecologen, geologen en evolutionaire ecologen.
Sinds 1951 wordt de Van Waterschoot van der Grachtpenning jaarlijks uitgereikt. De eerste vrouw die de penning ontving was Dr. Saskia Jelgersma (in 1997); zij was wereldwijd bekend om haar zeespiegelreconstructies. Carina is de tweede vrouw die deze prijs in ontvangst mag nemen.
Verder lezen
More information at the website of KNGMG
Amazonia Through Time: Andean Uplift, Climate Change, Landscape Evolution, and Biodiversity (2010)
door C. Hoorn, F. P. Wesselingh, H. ter Steege, M. A. Bermudez, A. Mora, J. Sevink, I. Sanmartín, A. Sanchez-Meseguer, C. L. Anderson, J. P. Figueiredo, C. Jaramillo, D. Riff, F. R. Negri, H. Hooghiemstra, J. Lundberg, T. Stadler, T. Särkinen and A. Antonelli
Lees het artikel
Mountains, Climate and Biodiversity (2018)
door Carina Hoorn (Editor), Allison Perrigo (Editor) and Alexandre Antonelli (Editor)
Lees/bestel het boek
Why mountains matter for biodiversity (2019)
door Allison Perrigo, Carina Hoorn and Alexandre Antonelli
Lees het artikel